Semiconductor Materials Business
The keywords are "heat dissipation, heat resistance, and cost." We have a lineup of materials that support the improvement of thermal characteristics of transistors (IGBT) and other applications.
We provide technical support for semiconductor back-end assembly processes to solve issues that our customers face in the SMT process of electronic devices. We have solved numerous issues of our customers focusing on keywords of one-stop and total solution.
Long-standing thermal issues in the production of semiconductors were focused on the High Performance Materials Business. We provide unique solutions for thermal issues of semiconductors by using our industry knowledge and technical expertise gained from our extensive performance record.
In particular, we offer materials to solve issues of transistors (IGBT), which require advanced thermal management. Therefore, our services include material proposal up to provision of equipment and processes to ensure that end users use them without any problems in actual production.
Business sectors and industries of main customers
Industry
Transistor (IGBT) manufacturer
Departments
Production Engineering Department, etc.
Please feel free to contact us if you have any thermal management issues even in industries not listed above.
Do you need solutions for these tasks?
Many of our customers are facing the issues described below.
For material users
Introduce insulated heat-dissipating substrates with higher heat dissipation and higher voltage resistance
Introduce element bonding materials with high thermal conductivity and high reliability
Considering the application of optimal heat dissipation VIA filler
For material manufacturers
We developed a new thermal management material for IGBT but we have not been able to find the most suitable contact point to propose the material.
We want to create a product that satisfies specifications required by target users and commercialize it in a short time.
The Semiconductor Materials Business of JFE Shoji Electronics has solutions
The requirements for improving characteristics of transistors have significantly changed In recent years due to higher demand for electric vehicles (EVs) and renewable energy, which have led to higher demand to create new materials. We provide our customers with the most suitable materials as well as equipment and processes to ensure optimal use of those materials.
In addition, using our experience in the mounting market, we enable our customers to create products that satisfy specification requirements and achieve mass production by setting a common technology and process platform for linking manufacturers with new materials and end users.
Our trading company functions such as the stable supply of materials and delivery date adjustment based on the credit and financial stability of the JFE Group are also the strength of our company.
Heat-resistant semiconductor materials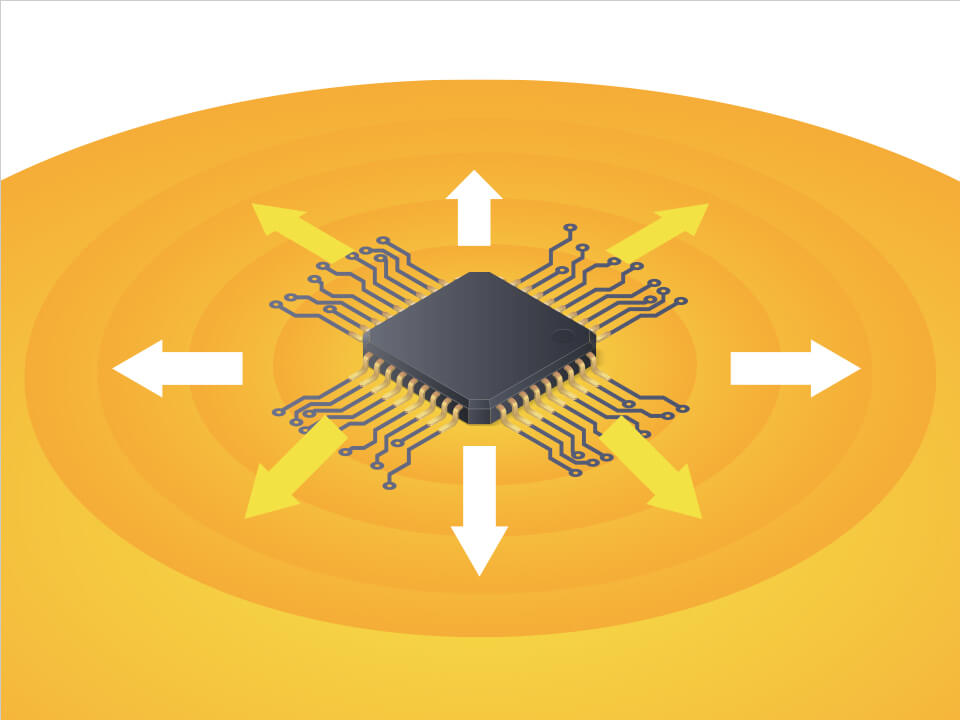 The Semiconductor Materials Business provides thermal management materials that manage thermal conductivity and thermal expansion. We provide special solutions for customers facing thermal issues in semiconductors. However, providing of materials is not enough to achieve the desired results for our customers.
JFE Shoji Electronics obtains a deep understanding and knowledge of the semiconductor manufacturing process and unique expertise to successfully use semiconductor materials for our customers.
Eliminate the degradation of semiconductor characteristics induced by heat
We contribute to our customers' product competitiveness by improving the heat-resistant characteristics of transistors (IGBTs).
Reduction of defective products and yield rate
Packages of semiconductor materials with high thermal resistance. Cost reduction can be achieved by reducing conventional heat-related defects and yields.
Improvement of the conventional manufacturing process
The manufacturing process can be improved and the customer's targeted output (production volume) can be increased.
Achieve cost reduction
Lower cost is realized by applying materials using copper instead of silver, which has a higher cost. Reduction of the production cost is possible.
See details of this solution
Solutions and Products of Semiconductor Materials Business