Management Philosophy
Management Vision
"Aim to be a technology trading company with high value
as the only electronics trading company in the JFE Group
to lead innovation in the global market"
Values
ACCD is a keyword that our employees share internally to achieve our goal of contribution.
We are always grateful to our customers, and we have unified internal awareness to sincerely solve their issues.
Individual employees and the company as a whole will continue to take on challenges without fear of failure in order to provide new value.
Through our business, we will contribute to our customers and society, which is the most important word for us.
We aim to be a technology trading company with high value that no other company can match.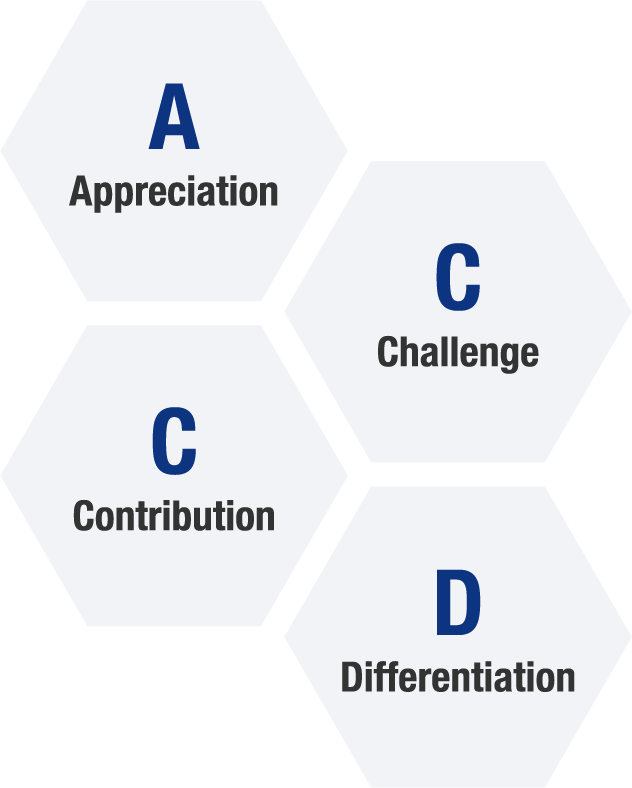 All out activities are focused on having a company that can make a contribution.
JFE Shoji Electronics will continue to make advancements with "ACCD" as our keyword.